New Health Finds You Need to Know About
Health finds for everyone? HealthFinds.com For Sale.
HealthFinds.com could be your ticket for an authority site on recent and newest discoveries in the field of human health. There are always new discoveries, clinical trials, health warnings, and other interesting facts about health. You could be the leader using this highly relevant domain name HealthFinds which succinctly indicates what your site is about.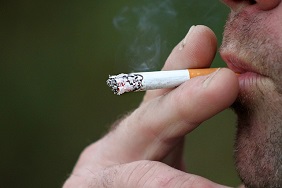 You could use the domain for a sub niche of the health field and specialize in healthy foods, healthy exercises, baby health or any number of subtopics of the health field and the name would work almost as well.
This 10 year old prime domain has the important keyword health in it, yet won't get you penalized or scrutinized by the major search engine for gaming the system. When I first got the name in July one of the registrars in California made me an offer on it. It was a profitable offer, but I liked the name so much I immediately rejected their offer.
Now, because I have too many domain names, most of them aged like this one, it is best for me to sell them so someone or some business can make good use of it instead of it being stuck in my "get to it later" file of domains to create authority sites.
You could do better than me and actually make use of this health domain and make money in the process.
If you already have a site related to health then health finds would be a great additional domain to use to help get more traffic to your existing site or create an auxiliary site for content better suited to its own site or sub niche. Since the domain has great potential don't wait too long if you think this domain can help boost your bottom line or will help give you the authority status you deserve.
Make this your own domain before someone else grabs it!
Visit healthfinds.com and get ideas
Need a Website? Click here for Domain Sam's latest website offer.