7 Exciting Domain Names for Sale

Every domain name I have has a story behind it since I was not buying them just for investment purposes. In fact only a handful did I ever considering holding for investment purposes. Only two of the handful I had for that potential purpose are remaining; the others went by way of file 13.
Originally after building a few websites I thought about becoming a domain name investor. But that really never got off the ground. I did however accumulate hundreds of domains but never advertised or otherwise went out of my way to promote them. Most I let expire over the years, including recently, but a much smaller number I did keep. I put websites on about half of them and added AdSense on half of those just to generate enough money to pay renewal costs. That didn't work too well so I still had to shell out money each year for my remain domains just to keep them.
Well I'm sick of doing that so most of those domains will have to go. These in this list mostly do not have sites on them.
These seven domains are all exciting in that they are short and all have important keywords in them. Each one could be used for a site with the related keyword in it. At least two of the keywords in these domain names have dual meanings. Short domain names are valuable since they are easy to remember and type in. It's relatively hard to find short keyword domains nowadays. Most of these domains are at least five years old or older, which is important since Google (the biggest search engine) counts how old a domain name is in it's search engine algorithm. Prices on all these domains have been reduced and are not guaranteed to remain the same.
Need a Website? Click here for Domain Sam's latest website offer.
Click links below to go to the domain.

Prices are shown on the domain along with possible ideas on the website (look at the links to get ideas of possible use).
Click links below to go to the domain.

nesteggprofits.com This domain name was would make a great name for a site about saving for the future. It could have lots of tips on how and what you can save on. An example of saving and how it could add up is something I did for years, even now at my senior age.
What I did was get one of those 5 gallon plastic water bottles. The kind you see on top of some water coolers in offices – and sometimes homes. Every time I got home I'd check my pockets. If I had any coins from any previous purchase I'd drop them in that bottle. It took a little over a year and the bottle was full. Then I paid some little kids to count them and put in the appropriate coin wrappers. When I took all the wrapped coins to my bank I found I had $1287.29. Nice going for just saving my loose change.
That was part of my nestegg. Profits without any work. You could create a site with NestEggProfits, add some ads and/or products and bank automatic profits from the internet. Not sure what to do? Lets be partners and I will show you.
Contact me on my yolky site if interested in a partnership. Mention NesteggProfits.com.

iVignette.com This domain name was purchased in mid 2004 and has never had an active site on it. I did get a couple of offers for the domain within the first year of registering the name, but declined to sell it. The name was originally going to be used to promote my brother's new site Village Vignettes, but within weeks after he launched his site he passed away. So I never got the chance to do what I originally intended, and the domain has sat parked at my registrar ever since. This domain might be good for a site for writers or one with short stories, pictures, scenes, people, or any other use that could make use of the keyword vignette. It's up to your imagination what you could use it for.
I just put a small site on the domain, iVignette.com, on 2/19/2013. It's an idea I thought I'd try. I will be adding articles slowly. The domain is still for sale. Make Offer. Website, $75 additional.

AceDoll.com This domain name was purchased in mid 2004 and has two active sites on it since I've had it. The first was an eBay store and blog. This started off well, but I never promoted it. It had an auto blog on it along with the store. It accumulated lots of backlinks.
But a few months after it was up I got an unwelcome letter from my hosting company saying the site was sending out spam. I checked and sure enough it was which prompted me to take the site offline. Because there were thousands of pages already created and it was hard to determine which pages had the spam code I decided never to activate the site again. It just so happened my son, who was just getting started in creating websites had bought a script from a seller and the script apparently had code in it that sent out spam. Unfortunately for me I had I think seven sites using that script and shut the other one down as well.
Sometime after that I bought a site that had a script that automatically generated content. It was similar to the previous script, but more refined and had no store on it. I bought it from a reputable internet marketer (same one I bought the boat wisdom site from) and initially was very happy with it. But after a while it too generated a lot of pages, but made little money. It was taking up so much room on my hosting I had to keep allocating more space.
That would be OK if it was making money, but it wasn't. So just months ago I took that site down and decided to sell the domain since I don't have the time to promote it. I had thought about adding a store on it selling porcelain or collector dolls, but never followed up on it, but now have no interest in pursuing that. For someone interested in dolls this is an excellent domain name. Virtually anything involving dolls could go with the domain name.

CapGap.com This domain name was also purchased in mid 2004, almost exactly 8 years ago and has never had a site on it since I've had it. I bought it with the intention of putting an eCommerce sports cap store on it. A store selling caps and hats fits in well with the domain name. An eBay store would fit well with the domain.
Also there was at least one affiliate store that was prebuilt that had sports caps on it that I found several years ago, but I didn't pursue it. Now it's your turn. The right person can make good use of this short domain name. Short names like this are more valuable, especially with a relevant keyword (cap) in it. Just ask me. I sold one of my short domain names with six characters, if I remember correctly, for $2900 some years ago and it was the name of a river.

UnitLab.com This domain name was also purchased in mid 2004, along with the previous two and has only had a site on it since January this year for 3 or 4 months. I just took it down less than a month ago.
I bought it with the intention of keeping it and eventually putting a site on it, but hadn't decided what type of site. I finally decided to use it for a test site while I developed a site for a customer early this year. I set up his entire site on unitlab and tested it to make sure everything worked. When I was sure I transferred that site to it's final domain. I also did this last year with a temporary toy site. It comes in handy to be able to use the domain for a test bed for new sites I create or want to test.
And by the way, if you want me to create a personal WordPress website for you see my limited website offer. Here was another site where I used unitlab as a test bed when I had to recreate a site due to serious restructuring.
I didn't want to try it on the real site so I used unitlab to test out my ideas and make sure all the pages in the site linked the way they were supposed to since I was also moving the site to my hosting as well as redoing the entire site. If you want a personal escort on an African Safari – an adventure you'll never forget, then take a look at this travel site of a customer of mine who also travels the world as well as Africa.
Don't be surprised if you see another site on unitlab because if I don't sell the domain I might again use it for a test bed for any new sites I might create.
This was another domain name I purchased in mid 2004, along with the previous few and has never had a site on it. Golf is a high paying niche so this short keyword domain would be quite valuable to someone wanting to put a golf related site on it. I've wanted to do just that over the years, but I don't play golf and other things keep getting in the way. So my ideas about the domain name never panned out.
My loss is your gain. This domain name was previously listed for sale at a higher price and is a bargain at the current reduced price. Think golf and $$ and you will find a good use for Golf Wolf. I also purchased another similar golf name at the same time which is this golf name which had a basic HTML site on it for many years that I never updated or promoted.
Related domain: GolfTask.com Domain name only
This was a domain name I purchased with the intention of making another quiz site. I already have some short quizzes on some of my sites, but I don't have a site dedicated only to quizzes. However I do have a travel site with travel destination writeups which includes quizzes for most of the writeups. Quizzes are very popular and if you have a site with lots of interesting quizzes on it then it is possible to get a lot of traffic to the site with a successful promotional effort to get traffic to your site.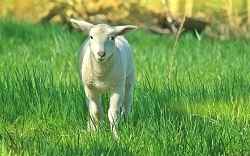 My loss is your gain because I just don't have the time to create another quiz site. I'd love to, but to make it worthwhile for me I need someone to handle the promotion of the site. That is generally someone who knows the social sites and uses them a lot. I also purchased another similar quiz name at the same time. it is Quiz name. Either domain name would be a great buy for the right person. Try to find a short .com quiz domain for sale and you'll see my price is a bargain for either domain.
Related domain: QuizMeToo.com Domain name only
TravelESP.com These are three travel domains. The sale is for one of the three names.

Each could be used for almost any type of travel site. You could put up a site having travel articles. Moneytize the website with ads and/or travel products. You could have ads for hotels or other travel accommodations.
Check some of the travel sites on the web and you will get lots of ideas. If you have a great idea about a site using one of these domain names, but have little money, ask me about a partnership. Contact me on my yolky site if interested in a partnership. Mention TravelESP.com or the domain name you are interested in.
I personally have a couple of travel sites. Unfortunately I really don't have time to maintain them right now. However, one I am putting back Google AdSense ads since I am updating some of the articles. The site is up for sale, but I'd rather have a partner work with the site. I am open to a partnership if you do most of the work. I have some courses that tell you exactly what to do to get a site make good money. It does cost money and time. I'll put up the money if you put up the time (part-time). Let me know if you are interested in a partnership. Contact me on my yolky site if interested in a partnership with Travellistics.